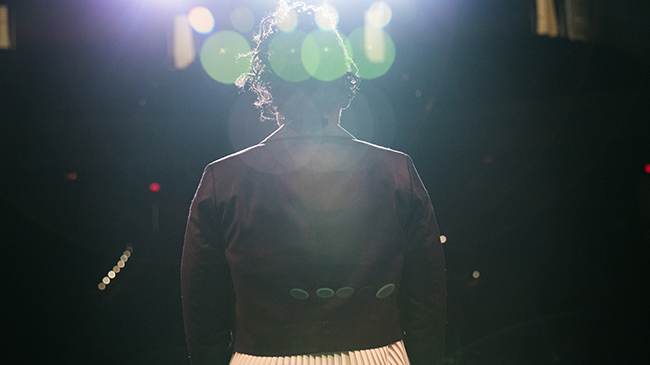 What the tellers do on stage is so simple. So ancient and traditional. And so ******* hard.
---
In response to COVID-19, the April 24/October 30/May 14 event has been rescheduled for April 29, 2022. Your original tickets for April 24, 2020 will be honored.
---
Following sellouts in 2016 and 2018, The Moth Mainstage returns with a new theme and new tellers.
The Moth Mainstage is true stories, told live without notes. Each Moth Mainstage features simple, old-fashioned storytelling, by five wildly divergent raconteurs who develop and shape their stories with The Moth's directors.
Tune in weekly on Interlochen Public Radio (IPR) 91.5 FM  to hear the Peabody Award-winning The Moth Radio Hour featuring the most beloved tellers, chosen from across The Moth's programs.
The ideal way to experience The Moth is live and in person, where you can feel the electricity in the room.
About The Moth           
The Moth is a nonprofit dedicated to the art and craft of storytelling. Since launching in 1997, The Moth has presented over 40,000 true personal stories, told live, without notes, to standing-room-only audiences around the globe. Renowned for showcasing a broad range of human experiences, The Moth produces approximately 600 live shows each year and has an ongoing presence in 30 cities worldwide. Additionally, The Moth runs storytelling workshops for high school students, teachers, adults and advocates from around the world through its Education, Community and Global Programs, and MothWorks which uses the essential elements of Moth storytelling at work and other unexpected places. The Moth Podcast is downloaded over 73 million times a year, and each week, the Peabody Award-winning The Moth Radio Hour, produced by Jay Allison at Atlantic Public Media and presented by PRX, The Public Radio Exchange, is heard on over 500 radio stations. The Moth has published three critically acclaimed books — international bestseller The Moth: 50 True Stories (2013), All These Wonders: True Stories about Facing the Unknown (2017) and The New York Times Best Seller, Occasional Magic: True Stories About Defying the Impossible (2019).
---
Admission
Tickets: $58, $48; Limit 4 per order.
Student Tickets: $15
---
Performances
Friday, April 29, 2022 - 8:00pm
---
MSU Federal Credit Union Performing Arts At City Opera House is made possible in part by our generous sponsors.