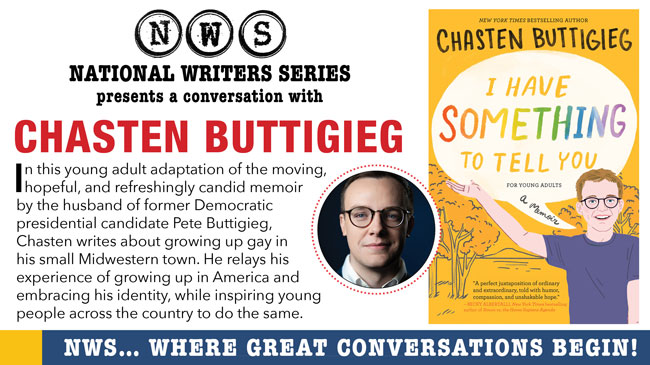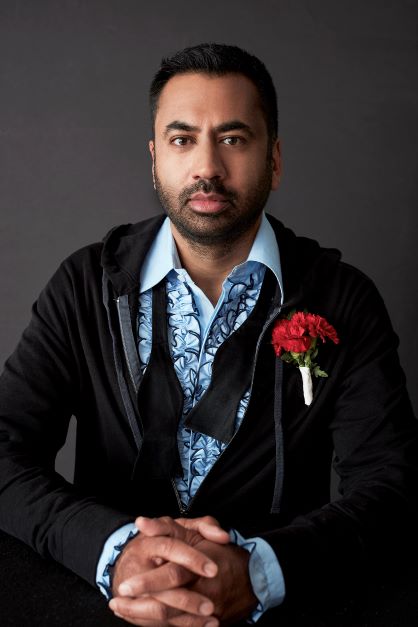 ---
Here's your chance to meet Chasten Buttigieg, author of I Have Something to Tell You (For Young Adults), a middle grade adaption of his candid memoir about growing up gay in Traverse City, where he didn't always fit in. The husband of former presidential candidate Pete Buttigieg, Chasten writes of his journey to find acceptance and self-love.
For this event, you can buy one ticket with a signed hardcover book, or two tickets with a signed hardcover. (For the 2 ticket/1 book option, please call the box office at 231-941-8082. It is not available online.)
Doors open at 6 pm with live music and cash bar. Event starts at 7 pm. Guest host is Kal Penn, an actor, academic lecturer and former White House staffer in the Barack Obama administration.
Student Tickets: $7
---
Performances
Friday, May 12, 2023 - 7:00pm
---
Sustaining Sponsor: Begonia Charitable Foundation & Diana Milock
Season Sponsor: NorthGuard Technology Group
LITERARY SPONSOR: Bay Books
Development Sponsor: Michael & Rhonda Estes Family
Arts Benefactor: Northwest Michigan Arts & Culture Network
Grantors: Michigan Arts and Culture Council and the National Endowment for the Arts
Michigan Media Sponsor: Michigan Radio
Media Sponsors: Traverse City Record-Eagle, Interlochen Public Radio, Up North Media, Midwest
Broadcasting, Northern Express
Supporting Sponsors: Image 360, Horizon Books, Amical, Cambria Suites, The Copy Shop
Official Airport: Cherry Capital Airport