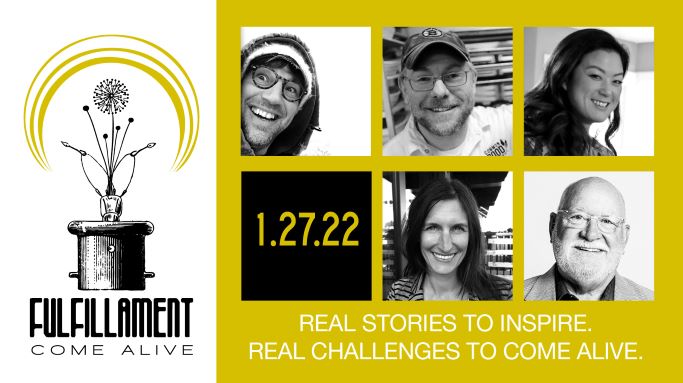 ---
Join us for a live event at the City Opera House (masks required), or live stream on January 27th! Fulfillament is a storytelling event where five local community leaders and entrepreneurs will take the stage to tell their journey of how they found fulfillment through vocation- the inside story. Each storyteller will issue a challenge for the audience to do something to find fulfillment in their own lives. A $500 grant is awarded to an audience member with a good idea that needs some help to get it started.
Send us the form, detailing your good idea, BEFORE the event so we can announce the winner AT the event! Click here for form: http://fulfillamentstories.com/good-idea-grant/
STORYTELLERS:
Saku Takano, Rotary Charities CEO
Jason Gollan, Common Good Bakery founder
Jennifer Finnegan, Single Momm founder
Bob Brick, Brick & Corbett
Josh Stoltz, Grow Benzie ED
Fulfillament is created and hosted by Chelsea Bay Dennis of C.Bay Design and Shea Petaja.
MASKS WILL BE REQUIRED THOUGHOUT THIS EVENT.
---
Admission
General Admission Just $15; Prices increases to $18 on event night.
---
Performances
Thursday, January 27, 2022 - 7:00pm
---
Current Event Sponsors:
Prout Financial Design
Edson Farms
WTCM
Intrust
West Shore Bank