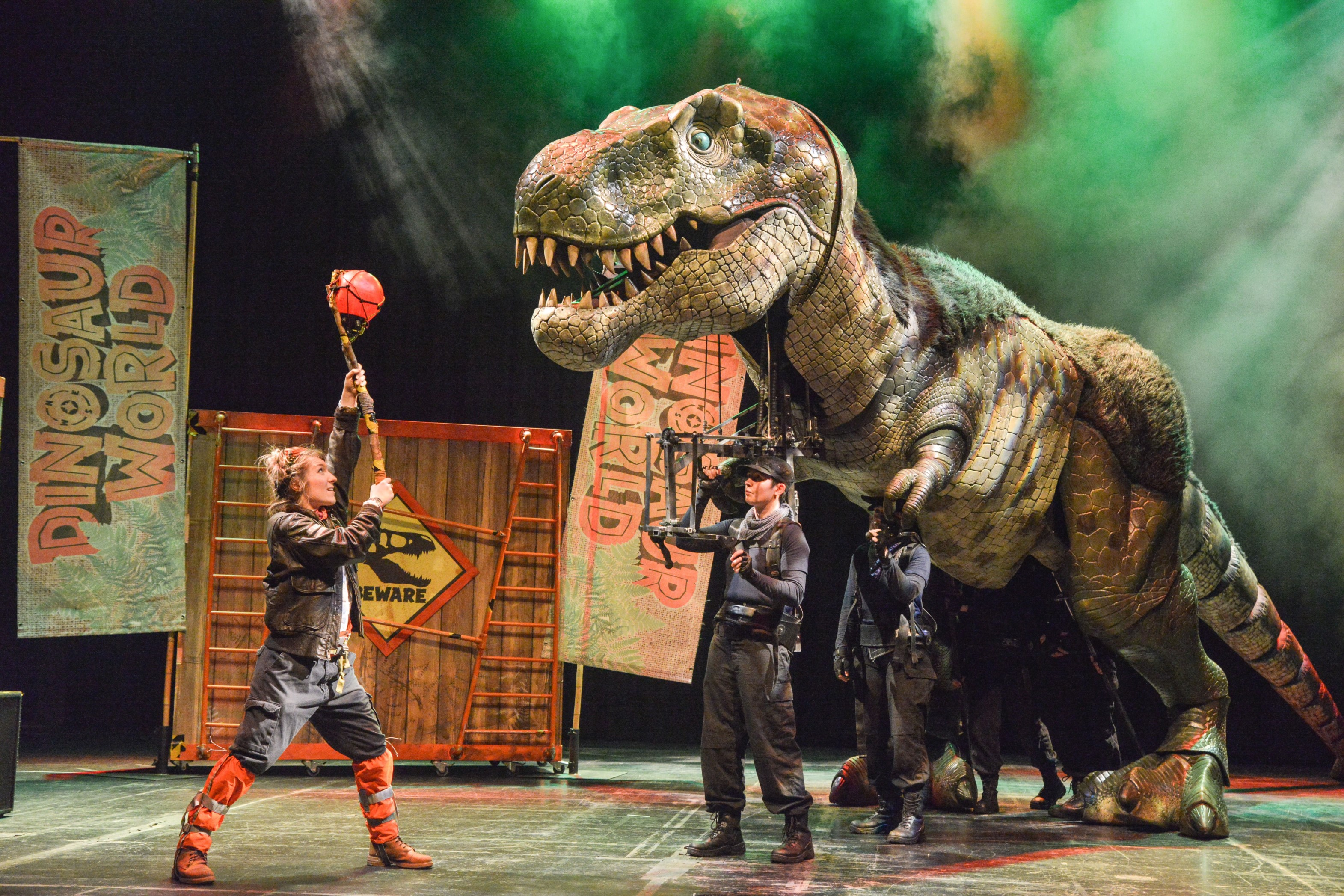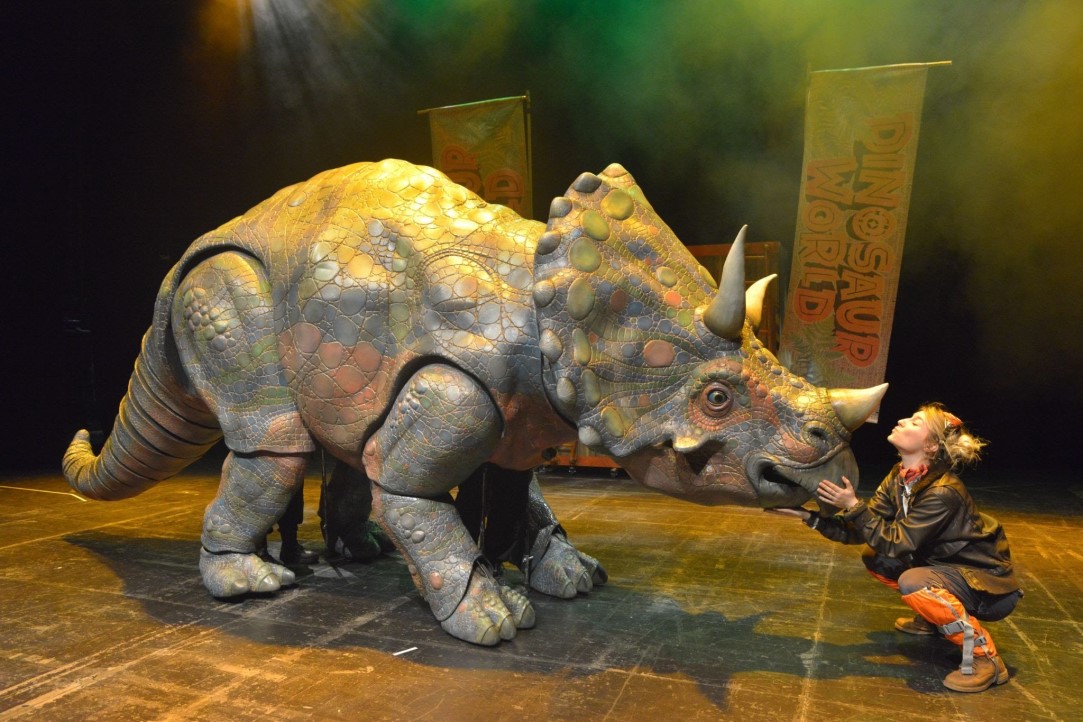 "Beautiful puppetry and delightful dinosaur action."
---
Using stunning puppetry to bring remarkably life-like dinosaurs to the stage, Dinosaur World Live presents a host of impressive prehistoric creatures including every child's favorite flesh-eating giant, the Tyrannosaurus Rex, along with a Giraffatian, Microraptor, Segnosaurus and Triceratops.
The show introduces Miranda, daughter of palaeontologists, who grew up surrounded by dinosaurs on a far-away island off the coast of South America. She has brought her prehistoric pals to our shores and would love you to meet them. Warning: some of these dinosaurs aren't as docile as they seem. Family show, ages 3+.
---
Admission
Tickets: $32, $20
---
Performances
Friday, February 4, 2022 - 7:00pm
---
MSU Federal Credit Union Performing Arts At City Opera House is made possible in part by our generous sponsors.