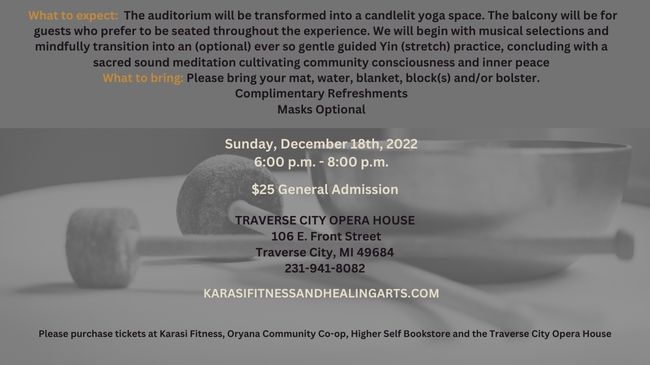 ---
NOTE: Main floor space is full, but balcony seating is available.
What to expect: The auditorium floor will be transformed into a candlelit yoga space. The balcony will be for guests who prefer to be seated throughout the experience. We will begin with musical selections and mindfully transition into an (optional) ever so gentle guided Yin (stretch) practice, concluding with a sacred sound meditation cultivating community consciousness and inner peace.
What to bring: Please bring your mat, water, blanket, block(s) and/or bolster.
Light Refreshments Included
Masks Optional
---
Admission
General Admission just $25
---
Performances
Sunday, December 18, 2022 - 6:00pm