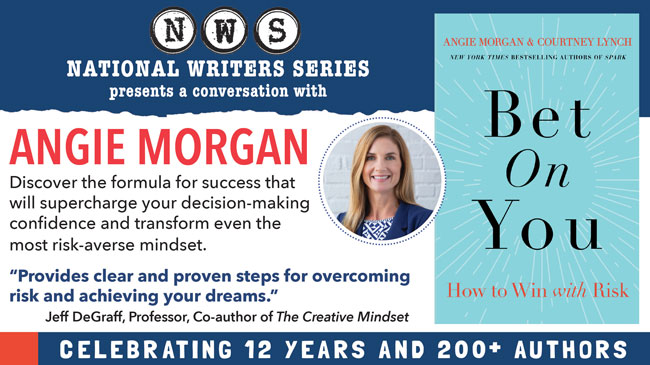 ---
Discover the formula for success that will supercharge your decision-making confidence and transform even the most risk-averse mindset. In Bet on You, Angie Morgan will reveal hard-earned, real-world insights that will help you realize your potential by enacting risk in ways most meaningful to you. Ms. Morgan will be joined by guest host Coco Champagne.
Doors open at 6 pm. Event is at 7 pm and will also be livestreamed for virtual ticket holders. The link to purchase a livestream ticket is on the right. Wearing a mask while in the City Opera House is recommended.
---
Admission
Tickets are $25, $20 or $15. Student tickets are available.
---
Performances
Thursday, June 16, 2022 - 7:00pm
---
Sustaining Sponsor: Cordia
Arts Benefactor Sponsor: Northwest Michigan Arts and Culture Network
Grantors: Michigan Arts and Culture Council
Media Sponsors:
Traverse City Record Eagle
Interlochen Public Radio
Traverse Area Community Media
Northern Express
Midwest Broadcasting