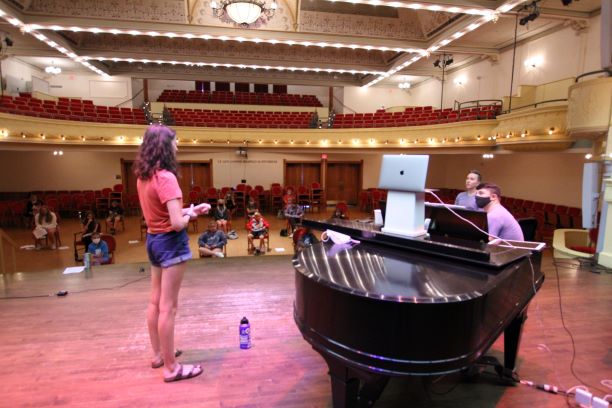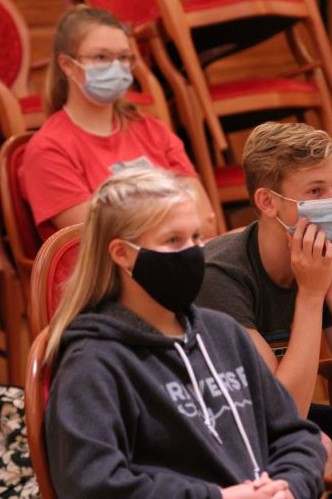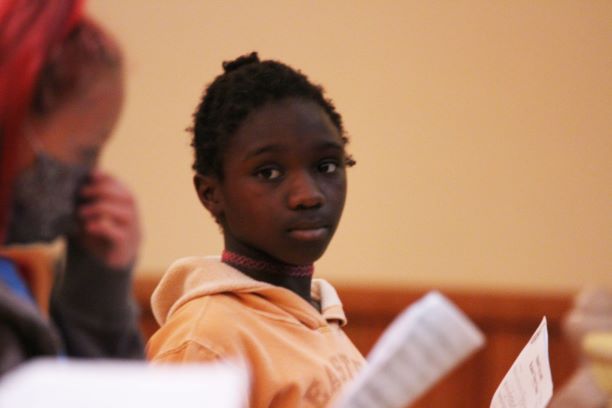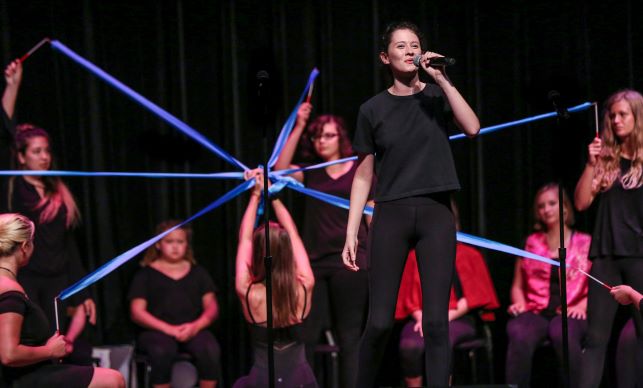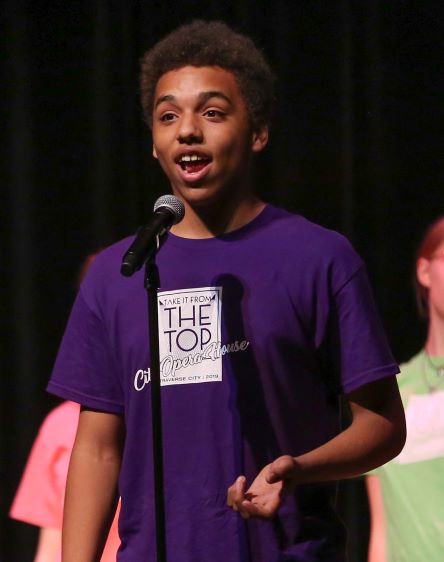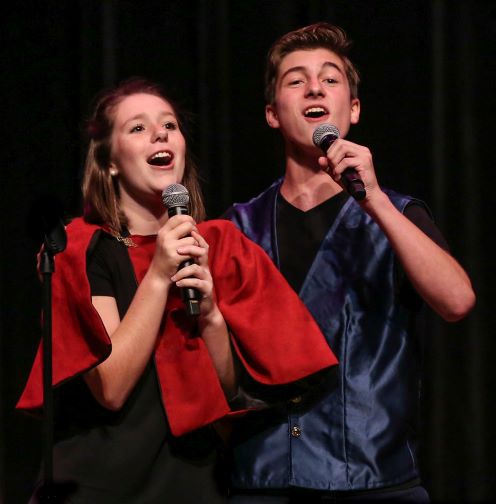 ---
August 16-20, 2021 Grades 5-12 | Tuition: $350
Students will join Broadway professionals for a one-of-a-kind theatre learning opportunity. Participants will explore the "triple threat" disciplines of music, dance, and acting from various musical theatre styles and influences.
COMPANY (formerly known as Advanced) is aimed toward students with a serious interest in musical theatre performance, career development and more in-depth training. This summer, Company will learn various group numbers and solos for the Showcase, and also learn the ins and outs of a professional audition through "self-tapes" with 2 contrasting songs, a short choreographed piece, and an acting scene.
INTENSIVE will focus on group numbers (separated by age). Each student will learn step-by-step choreography, vocal parts, and solos. Students will also receive individual song coaching throughout the week, learn characterization and basics of acting through scene work/improv exercises, and dance technique with our team of teaching artists.
At the end of the week, hosted by TIFTT Founder Paul Canaan, participants will perform for friends and family in a showcase on stage at City Opera House (free to the community) featuring the group numbers, solos, and other creative work from the week.
Complete your signup information here: https://docs.google.com/forms/d/e/1FAIpQLSc-omEz-_6-WI7RJifRVjDrnmKQKrt0...
---
Admission
Please complete your signup information (above) before completing tuition payment
Grades 5-12
---
Performances
Monday, August 16, 2021 - 9:30am
Tuesday, August 17, 2021 - 10:00am
Wednesday, August 18, 2021 - 10:00am
Thursday, August 19, 2021 - 10:00am
Friday, August 20, 2021 - 10:00am